This was my first film at Cinesite, and the one that taught me not to chase projects. I was initially very disappointed to be given this instead of 'Prince of Persia', but ended up having a great time, and the opportunity to have large creative impact – even if it's not necessarily a film I'd actually watch…
The largest castle set extension
Approach to 'Ballycarbery Castle'.  Plates were shot at the (much smaller) castle ruins at Rock of Dunamase, and significantly extended with matte paintings.
The view from the top of the castle tower.  As with the rest of the film, there have been some VERY major liberties taken with the geography of Ireland…
c
Night shot of Boston Harbour, all digital.  Was meant to have a 'magical' look, but wasn't really in keeping with the surrounding shots, and ultimately never made the final cut.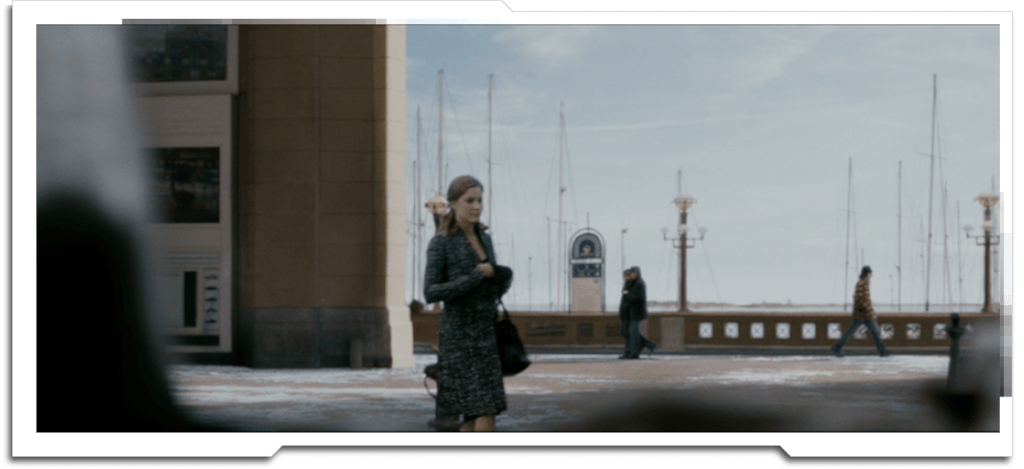 Boston Marina – another shot that could have been filmed on location, but was actually a greenscreen in Ireland.
Cinesite was a Nuke-based facility, and I'd been using Fusion for several years. I had to switch over very quickly!
Boston Park
Despite the entire opening sequence being a relatively uneventful Boston commute, neither the crew nor Amy Adams (the lead) ever went there.  All the backgrounds are digital, and most required the addition of slushy snow.
Boston Apartment Skyline.  The script called for the apartment (despite being on a higher floor) to feel crowded by the surrounding buildings.