Illustration commission for 'ImagineFX' magazine.  My initial sketch used a regular model T Ford (though still with the Gorilla in the back seat) – but this was thought to 'Not be Sci-Fi enough'.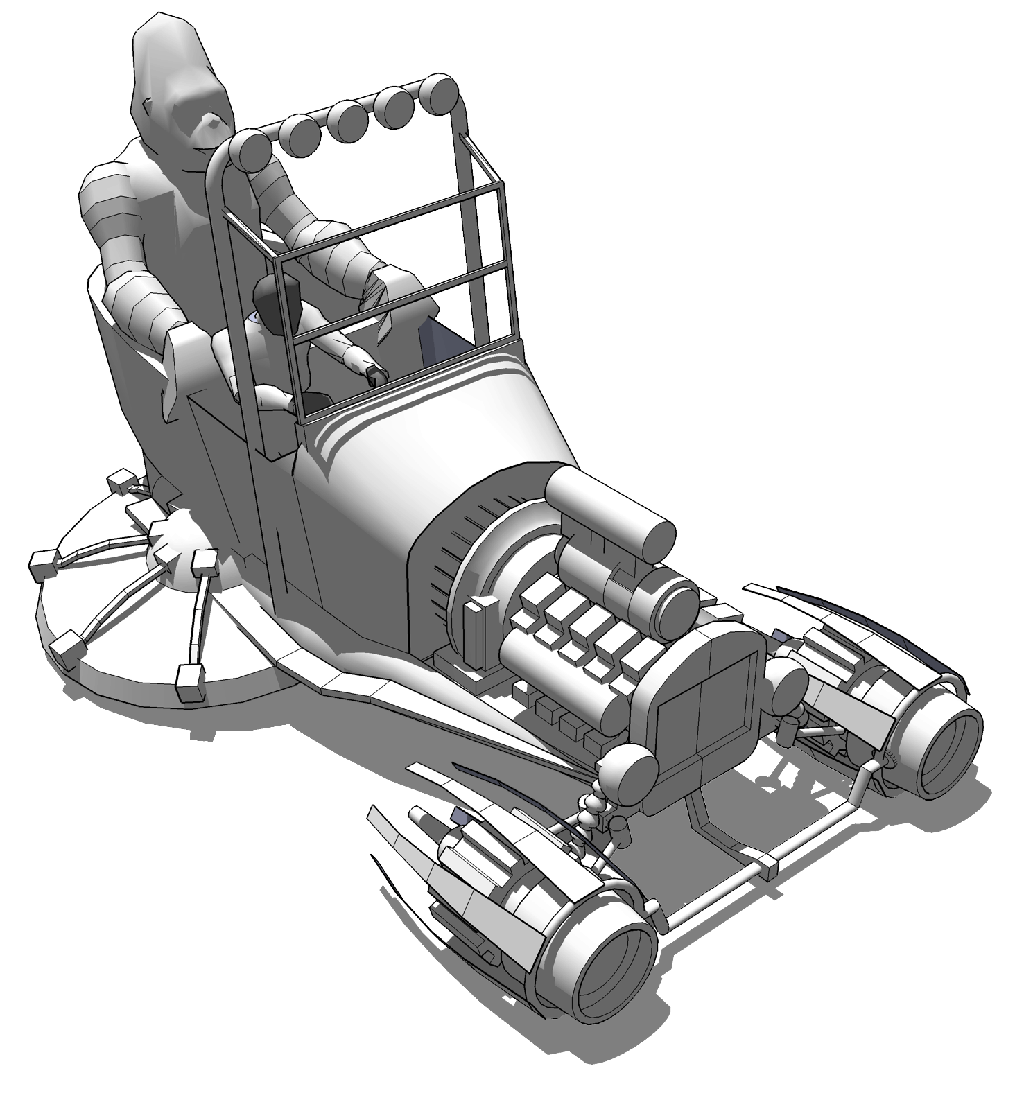 Vehicle design in SketchUp.  The tool is not an organic modeler, nor an animation tool – but it is surprising how far it can be pushed.  The characters are rigged and posed entirely within SketchUp itself.
Noah's Ark concept – pitch for Rushes
'Scylla Attacks the Odyssey'.  Entry to the CGSociety challenge 'Steampunk Myths and Legends'.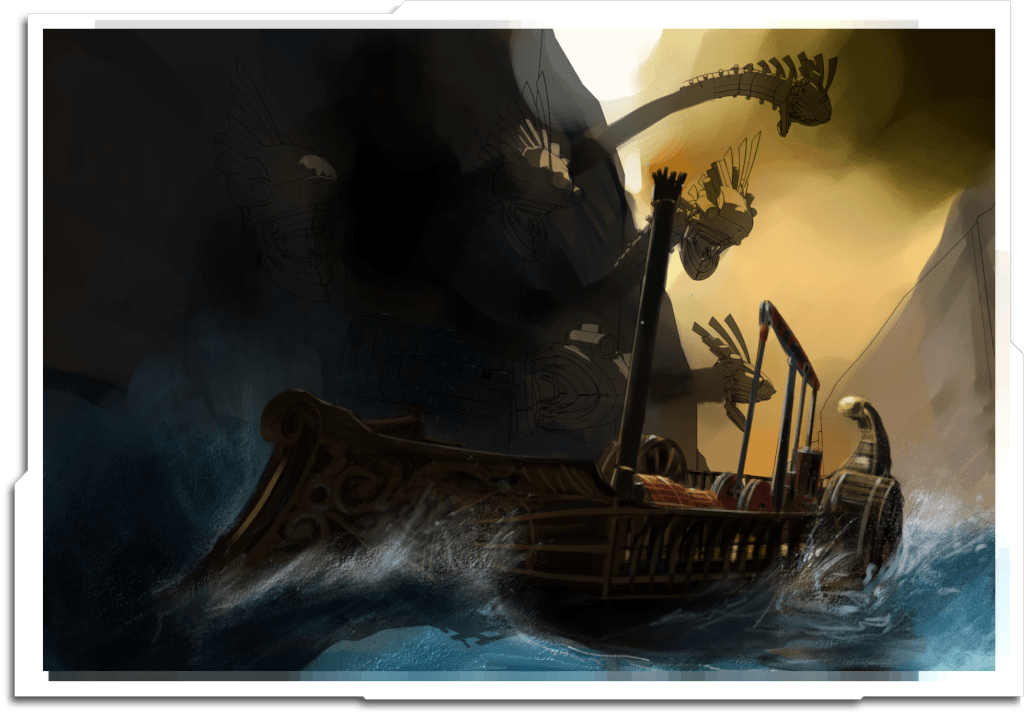 Painting progression of 'Steampunk Myths and Legends'
l
R
Sketchup models constructed for 'Steampunk Myths and Legends'.  Was published in 'Creer avec SketchUp', a french-language book that showcased the different uses of SketchUp in various industries.
My concept work tends to start in SketchUp for basic massing and perspective, and is finished in a combination of Painter and Photoshop.
Recently I've been experimenting with alternatives – Affinity Photo instead of Photopshop, and Krita instead of Painter. Both seem pretty promising.
Trailer park interior for 'PaintingPractice'.  Based on an idea by Dan May.
Swamp house concept, based on a base render from 'Vue'.
Town square checkpoint.  Done for an art test that subsequently turned out to be a scam (sigh), but it produced a painting I'm quite happy with.
'Skimmer'